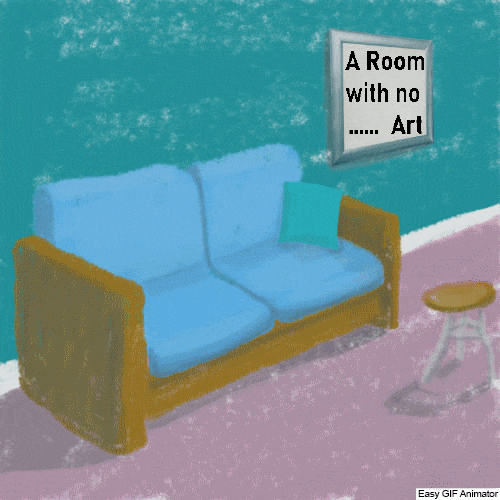 In art and design repeating elements are used to unify an image, amongst other things. Artists will often repeat a colour in different areas of a canvas to bring the background and subject together. Motifs are often repeated and if different sizes are used some sort of rhythm can be established as well as unifying.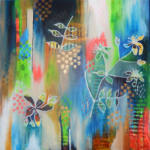 I often use repetition in my art in all the layers. In the final layer it is obvious as I repeat a series of pixel shapes and dashes in different parts of the canvas, for example in the image to the right (click to get a full sized view).
And art is a great way to unify a room for example by including objects that have the same design as the art in a frame on the wall. Many print on demand services, such as
Redbubble
,
Zazzle
,
Society6
, facilitate this really well by providing the same design across a range of objects that would be at home in any room. On the shop I sell a
range of cushions
that match the art elsewhere on the shop. I also make coasters and magnetic bookmarks with these designs so if you like a design you could get it repeated in a few different places. And don't forget I can create custom art which you could also repeat around your house and help create that sense of unity too.
Hope this has been interesting.
Hugs, Ceri xx