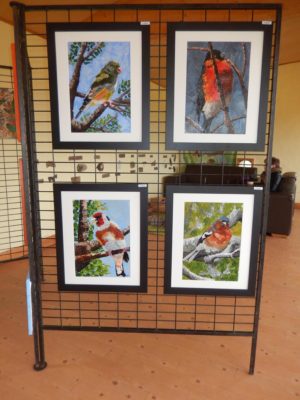 Well …., my first solo exhibition had no significant hitches! Phew! Actually it was a very nice day, chatting about the art with some lovely people even though no sales were had (apart from a cushion yaaaaay). The
R.S.P.B. exhibition building in Conwy
is a fantastic exhibition venue and a great place to spend the day at this time of year. The back 'wall' is a window overlooking the lake and hills of Conwy. Although, it is very dry right now, it still attracts plenty of avian interest. Visitors during my October 15th exhibition included heron, little egret, widgeon, teal and lapwing. I even saw a merlin fly past.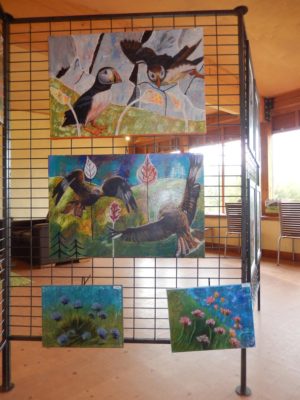 The building itself is made of straw bales, plastered to give an even finish, yet has an electricity supply, making presentations possible.
I attached my paintings to the provided metal grid stand, with cable ties, which seemed to work well.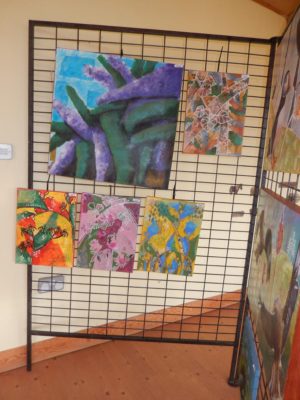 There was also a table provided and chairs were available, making the day altogether comfortable, especially with tea available from the cafe nextdoor.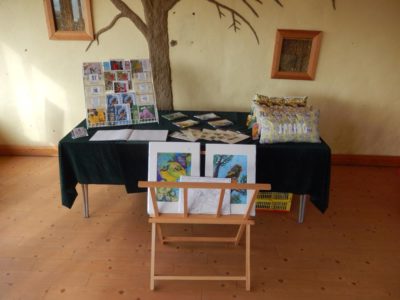 Contact Helen Jowett of R.S.P.B. Conwy for room hire details and booking. They also have their education room available for functions.
Save