Sweet Spots' Skillshare class
.
What to Expect on Burns Night
Burns night is a cellebration held by the Scots every year on January 25th to celebrate the birth of their national poet, Robert Burns. He wrote the famous poem, Auld Lang Syne and many others. Cellebrations range from quiet family affairs to fully specced out festivals with singing and dancing. There are a few things that are common to most gatherings.
Whiskey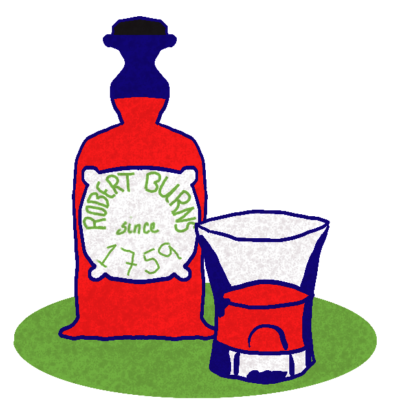 Whiskey, being traditionally made in Scotland is garaunteed to make an appearance on the big night. Watch out for over imbibing leading to less pleasant effects the next day.
Tartan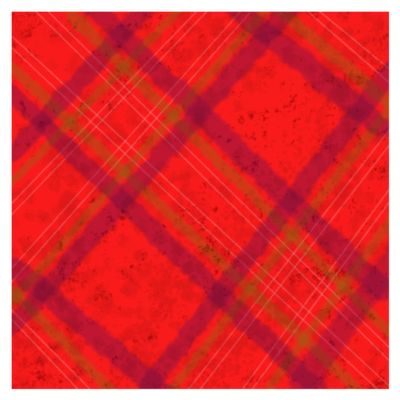 Tartan designs are clan specific and are often used to make kilts, a pleated skirt/wrap worn mainly by men.
Haggis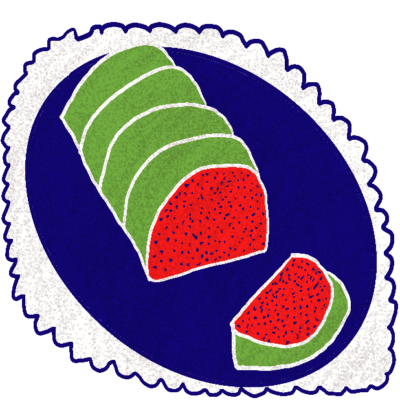 Have you ever had haggis? No? Me neither, being pesketarian. But there are those that love it and it is the traditional Burns night meal served with potatoes and parsnips.
Dress to Impress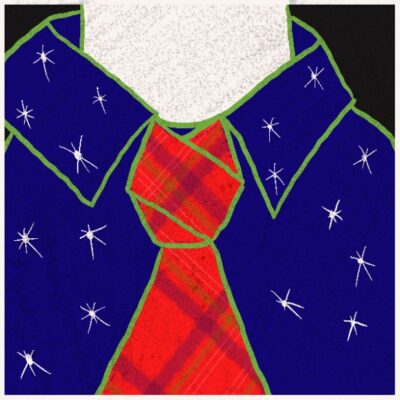 With all the dancing and socialising also on the menu, make sure you wear your glad rags to join in the fun.
The spot illustrations above are very stylised in a limited pallet. I chose the pallet from the tartan and i think it works well for the whiskey spot but not as well for the haggis spot. I added a grainy texture to all the spots to tie then together as a whole. Oviously the 'article' is very short as I am no expert on Burns night celebrations.
I hope you enjoy these tiny illustrations. Hugs, Ceri xx