I decided to do an 'editorial' style illustration about this issue as a personal project because of how much I admire these gutsy women and their ability to invigorate the gender debate. My approach was to feature Beth, a book and some young female fans in a fun way and hopefully tell the story of a football star leading the way for young girls to achieve their dreams.
Thumb-nailing Some Inspiring Football Woman Ideas
I start with some footballing thumbnails. Here they are, done in charcoal really rough and sketchy just to give an idea of how the concept would work:
My Selected Thumbnail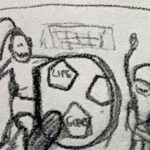 I selected this thumbnail because it is a nice 'action shot' with the book as the focal image. I like the inclusion of young girls who might be inspired by Beth's success.
Inspiring Football Woman Linework
Here is the linework I created from that thumbnail.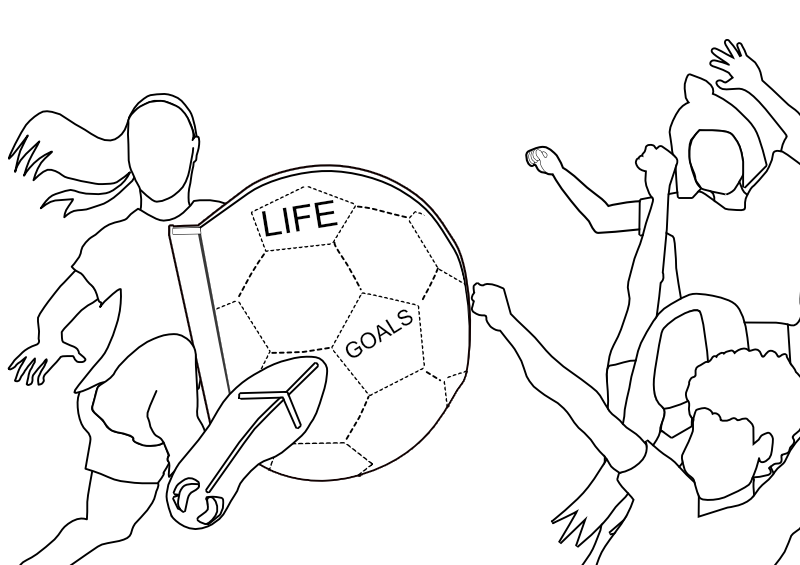 Football Woman Editorial Illustration
Here is the final piece with colour. I love that it is so bright and bold. I decided to render it graphically using Affinity Design (vector based) as I thought clean lines would work best for this illustration.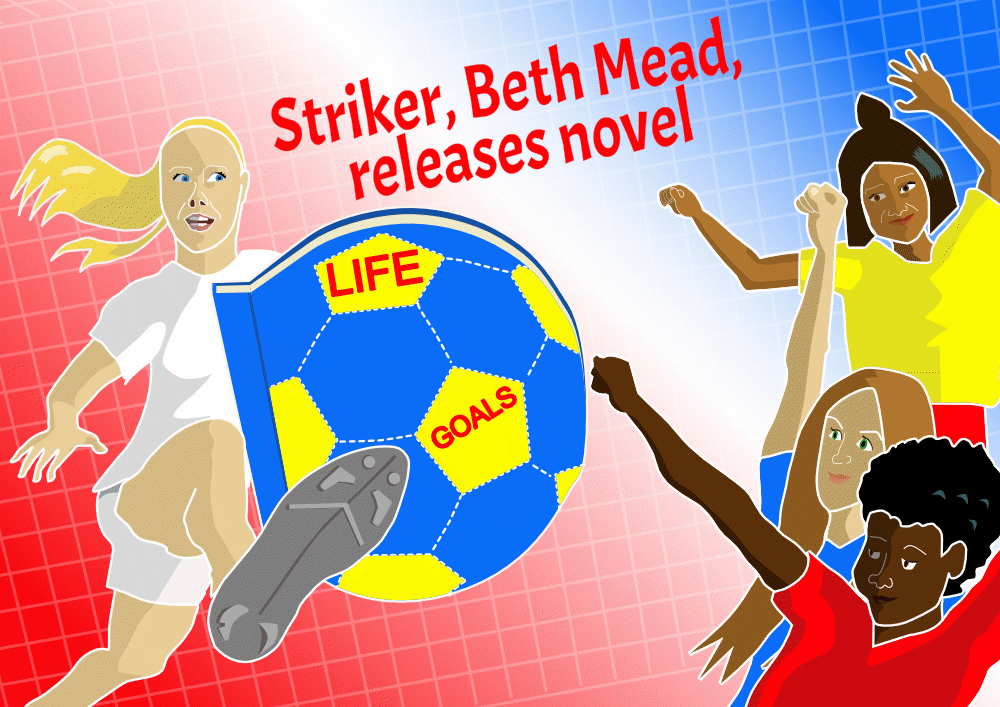 I hope you enjoyed my take on the success of Beth Mead and the Lionesses. Here is the book she wrote
Lioness
; I must have I have not read it … yet! Hugs, Ceri xx