First Attempt
So I decided to mock up a book cover for the book I have written, for this exercise. The book is titled Rose's New Family and was editted by
Lucy York
. Basically the blurb will be:
Rose is a recently adopted 7 year old girl who can talk to animals. In this adventure she finds an egg and must find new parents for it before it hatches …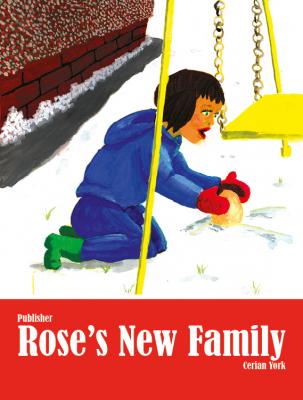 I decided to use an illustration of Rose finding the egg as this is the key point of the story but doesn't give too much away. I have used an illustration I already made but think Rose's face is weak and will need to rework this aswell as the swing.
Update Following Tutor Feedback
My tutor pointed out that using my own book meant that I couldn't compare the result with a previous version. Following is my submission, having redone the exercise.
I chose
'The Snow Child'
by Eowyn Ivey. The following is the blurb:
Alaska, the 1920s. Jack and Mabel have staked everything on a fresh start in a remote homestead, but the wilderness is a stark place, and Mabel is haunted by the baby she lost many years before. When a little girl appears mysteriously on their land, each is filled with wonder, but also foreboding: is she what she seems, and can they find room in their hearts for her?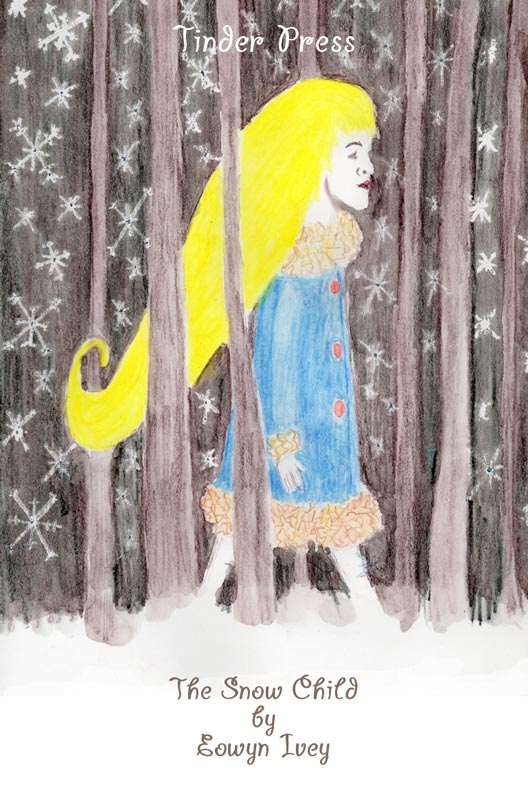 Having read the book I know that the story is somewhat of a metaphor for the loss of a child and new beginnings. The child is believed to have come from the snow and eventually dissappears back into the snow having left a real child for the bereaved parents to love. The snow child is very much one with the forest so I chose this for my illustration, as does the original cover. I have shown her as joind to the snow on the forest floor and took inspiration from a paragraph that describes her moving in and out of the trees as if on one of those old movies that keeps flashing. I think I get across the general idea of the book, although in a less sophisticated way to the original cover. Looking at my version I can see that the head is a little too far from the shoulders.